Biography





Date and place of Birth
2 December 1983
Boston, Massachussets, USA

Birth Name
Daniela Sofia Korn Ruah

Nickname
Danni

Height
5′ 8½" (1.74 m)
Biography
Descending from a family of Portuguese doctors and other medical areas, Daniela was born in Boston, Massachusettes and lived in the USA until she was 5. She attended St. Julian's School in Portugal, where she grew up. Her first acting role came at the age of 16, when she auditioned for a television series "Jardins Proibidos", and cast for the role of Sara. She kept working on diverse projects, as well as finishing high school. At the age of 18 moved to London, England to do a B.A. in Performing Arts at the London Metropolitan University. Having finished with a first class Honors, Daniela returned to Portugal to pursue more work. She was given principal roles in television series, soap operas, short films, theatre and in 2007 she moved to New York to study at the Lee Strasberg Theatre and Film Institute, and work.
Daniela Ruah´s Current Agencies
PORTUGAL
USA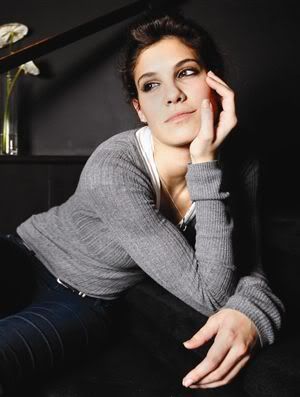 Trade Mark
Has a distinguishable birthmark in her right eye; her other eye is hazel.

Trivia
Presenter of the cinema magazine of the Portuguese network TVI "Cinebox". Only daughter of Dr. Moisés Carlos Bentes Ruah, a doctor, former Resident Chief of Otorhinolaryngology of the Boston University Hospital, in Boston, Massachussets, and his ex-wife Catarina Lia (Katia) Azancot Korn. She is almost entirely of Jewish ancestry, essentially Sephardite and some Ashkenazi, except for one great-great-grandmother who was Spanish. Her father is a second cousin of Dr. Joshua Gabriel Benoliel Ruah, an urologist doctor, Chief of the Jewish Community of Portugal.
Winner of "Dança Comigo" – season one.
(Portuguese version of "Dancing with the Stars").
Source: IMDB
Data e local de Nascimento
2 Dezembro 1983
Boston, Massachussets, USA

Nome Completo
Daniela Sofia Korn Ruah

Alcunha
Danni

Altura
5′ 8½" (1.74 m)






Biografia
Descendente de uma família portuguesa de médicos, Daniela nasceu em Boston, Massachussets e viveu nos EUA até aos 5 anos. Frequentou a Escola St. Julian em Portugal, onde cresceu. A sua primeira oportunidade como actriz surgiu aos 16 anos, após ter participado numa audição para a série televisiva "Jardins Proibidos", e ter sido escolhida para interpretar "Sara". Continuou a trabalhar em diversos projectos, ao mesmo tempo que terminava o liceu. Aos 18 anos muda-se para Londres, Inglaterra, para tirar uma licenciatura em Artes de Representação na Universidade Metropolitana de Londres. Tendo terminado este curso com uma menção honrosa, regressa a Portugal em busca de uma carreira. Foram-lhe oferecidos vários papéis em séries de televisão, novelas, curtas-metragens, teatro e em 2007 muda-se para Nova Iorque para estudar no Instituto de Teatro e Cinema Lee Strasberg e para trabalhar.

Agências de Daniela Ruah


PORTUGAL
USA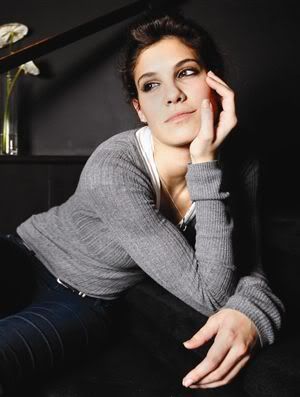 Curiosidade
Tem uma distinta marca de nascimento no seu olho direito. O seu olho esquerdo é cor de avelã.
Trivialidades
Foi a apresentadora do cine-magazine "Cinebox", da cadeia de televisão portuguesa TVI.
Filha única do Dr. Moisés Carlos Bentes Ruah (médico, ex-director do departamento de Otorrinolaringologia do Hospital Universitário de Boston, Massachussets), e da sua ex-mulher Catarina Lia (Katia) Azancot Korn.
A sua ascendência é maioritariamente judaica (essencialmente Sefardita mas também Ashkenazi), com excepção de uma tetra-avó que era espanhola. O seu pai é primo em segundo grau do Dr. Joshua Gabriel Benoliel Ruah, médico urologista e Director da Comunidade Judaica de Portugal.
Foi a vencedora da 1ª série do concurso da RTP "Dança Comigo".
Fonte: IMDB